TYPE: BRANDING, PACKAGING DESIGN
DESIGNER: YONG WU
YEAR: 2019
CLIENT: KO-U SAKE


Sake is a traditional Japanese alcoholic beverage made from fermented rice. The Japanese often say that sake is a gift from God. For more than 1,000 years, sake has been the most commonly used drink in Japan. At large banquets, wedding ceremonies, people can see sake at the bar or the table of ordinary people. Sake has become the national essence of Japan, and hence, sake gives an "old" impression to the audiences.

In this packaging design, it merges differing traditions and cultures of attracting today's global and multi-cultural audiences, it also transforms the conservative sake packaging into a modern and minimalist version. This contemporary design is telling the alcoholic beverage market that sake can be the Japanese sake can also be diversified and suitable for different age groups. The selection of wood material is naturally reflecting the pure nature of sake making; the process of distilling sake from rice is as clear as Japanese's spring water and blending with the zen nature of forest gardens. The ecological branding package of wood reflects peace and tranquility of a Japanese garden while sake is the taste of Japanese pure refinement of alcohol.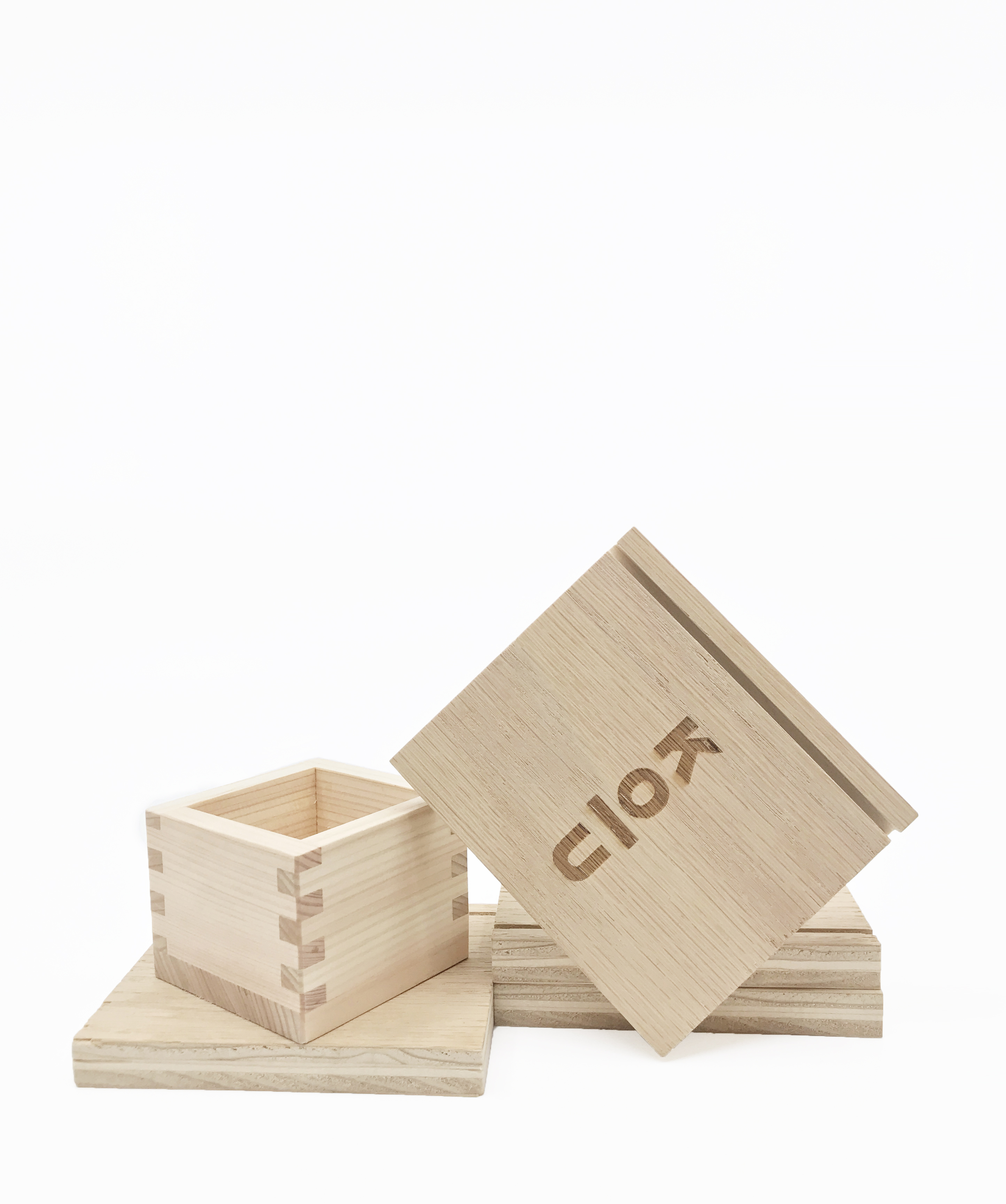 ---